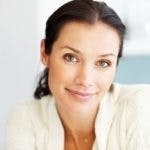 Radiesse Fills Facial Creases Like No Other
Is your face beginning to show untimely lines and creases? Are your wrinkles and laugh lines making you look older than you are? Don't worry, there are quite a few options available to you to get rid of those annoying facial creases.
Not a plastic-surgery person? No problem! Injectable fillers work very well when it comes to clearing your facial skin of lines and folds, rejuvenating your skin, and giving your face a new lease on life. No scalpels or incisions needed!
Radiesse is an FDA-approved minimally invasive facial-filler treatment that restores lost volume to your face. If you've been curious about what Radiesse can do for you, it's time to learn more.
Radiesse and How It Works
Radiesse is a dermal filler that smoothes away the nasolabial folds and a number of other facial folds and creases caused by loss of skin elasticity and facial volume. Radiesse injections are administered underneath your skin to add volume and plump up your skin for a younger look.
Natural collagen production decreases over time, resulting in loss of skin elasticity, which in turn causes the formation of wrinkles and fine lines. Radiesse works by stimulating natural collagen production in your skin.
The results of Radiesse are almost immediate, since it is made of calcium hydroxylapatite microspheres that form a framework in the skin. Its results last for up to a year, which is one of the major contributing factors to its popularity.
Why Radiesse?
Radiesse is a stronger alternative to dermal fillers that are made of hyaluronic acid. Because Radiesse is injected at a deeper level, it can cause longer-lasting and more effective change.
This treatment is fast and convenient, and it does not require a lot of your time or any downtime. Because of this, you will be able to return to your normal schedule after injection.
Radiesse is an extremely safe procedure that comes with barely any side effects. You may incur a little redness and swelling near the injection site after the procedure, but this should not last beyond a week. You may notice small bumps on your skin. If you're thinking of having Radiesse done for a specific event, do so at least a week or two in advance.
Are You an Ideal Candidate?
Do not use Radiesse dermal fillers if you are allergic to lidocaine or prone to allergies. If you bleed easily, you should reconsider getting a Radiesse treatment. The same goes for breastfeeding or pregnant women.
Contact Us Today
Radiesse is a perfect solution for those who hesitate to go under the knife but want to achieve impressive facial rejuvenation. If you are unhappy with facial wrinkles and folds that make you look older than you feel, contact our office to schedule a consultation with Dr. Mary Lynn Moran. Dr. Moran is board-certified by the American Board of Facial Plastic and Reconstructive Surgery and the American Board of Otolaryngology.
During your consultation with Dr. Moran, you'll be able to ask any questions you may have regarding Radiesse treatments. You and Dr. Moran will discuss preparation, post-treatment care, and more. Schedule your appointment today.